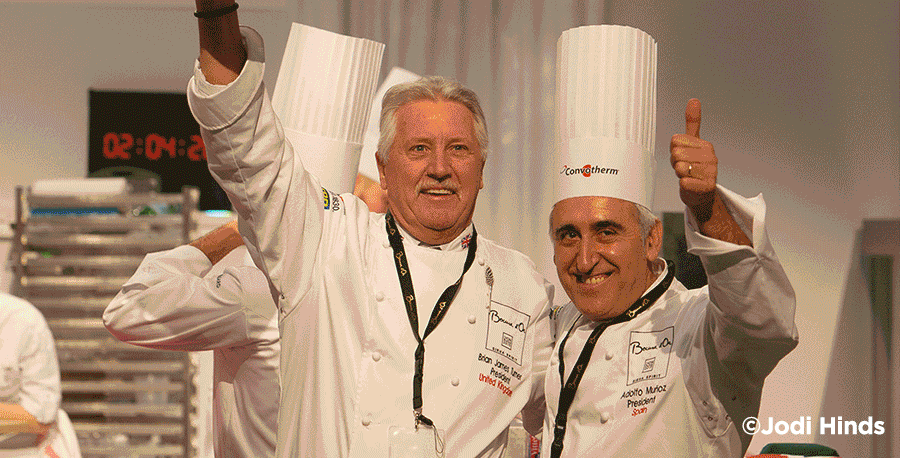 Latest News:
Springboard's FutureChef crowns 2019 winner
recipes
Shopping List
Serves 4
8 small quail, spatchcocked
4 tbsp rapeseed oil
3 tbsp chopped fresh rosemary
55g/2oz butter
1 large leek, chopped
200g/7oz pearl barley
500ml/18fl oz chicken stock
salt and freshly ground black pepper
dressed salad leaves, to serve
How to Create the Dish
Put the quail into a bowl, sprinkle with the oil and rosemary, cover with cling film and marinate in the fridge for 20 minutes.
Meanwhile, in a pan, melt the butter. Add the leek and cook gently until soft, without browning. Add the pearl barley and stir to cover with the butter. Add enough stock to cover the barley and bring to the boil.
Keep cooking and adding stock for 25-30 minutes, until the barley is soft and plump but with a little bite. Season to taste with salt and pepper.
Preheat a barbecue or heat a grill to high. Thread the quail onto metal skewers and season with salt and pepper. Cook it on the barbecue or under the grill for about five minutes on each side, or until cooked through.
Serve the quail skewers with the pearl barley and salad.