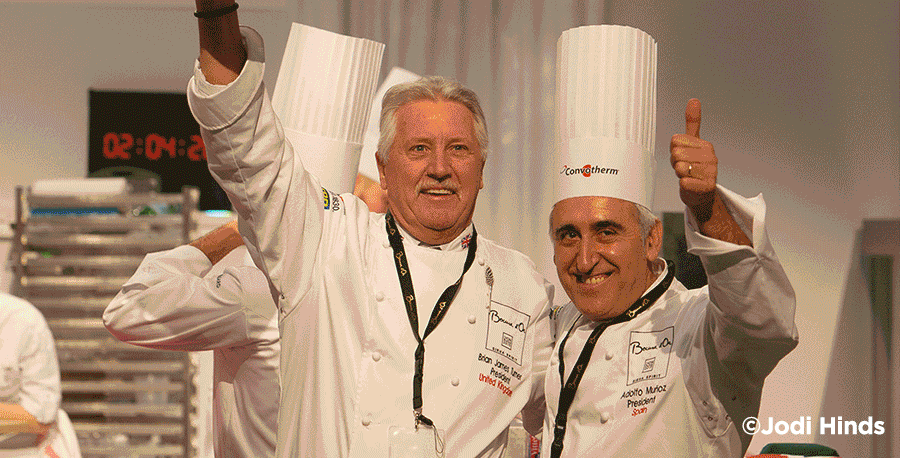 Latest News:
Springboard's FutureChef crowns 2019 winner
recipes
Shopping List
Serves 4
2 tbsp rapeseed oil
6 new potatoes, boiled and sliced into rounds
1 garlic clove, finely chopped
150g/5½oz snail meat, cooked
50g/1¾oz podded fresh peas, cooked
4 rashers smoked streaky bacon, diced and cooked
4 large free-range eggs, beaten
salt and freshly ground black pepper
1 tbsp chopped fresh curly parsley
How to Create the Dish
Heat a tablespoon of oil in a 20cm/8in frying pan. Gently cook the potatoes and garlic until golden-brown.
Roughly chop half the snail meat then add it all to the pan and mix through. Tip into a mixing bowl and add the peas and bacon.
Pour the eggs over the other ingredients, mixing through, then season with salt and pepper.
Add a little more oil to the pan and, over a medium heat, pour all the mixture into the pan.
Using a fork, gently turn the ingredients in the egg until the frittata starts to set. Cook for five minutes, or until you can see the edges are set.
To ensure the middle is cooked, carefully invert the frittata onto a plate, then slide back into the pan to finish cooking if necessary.
Sprinkle over the remaining parsley and serve with salad.