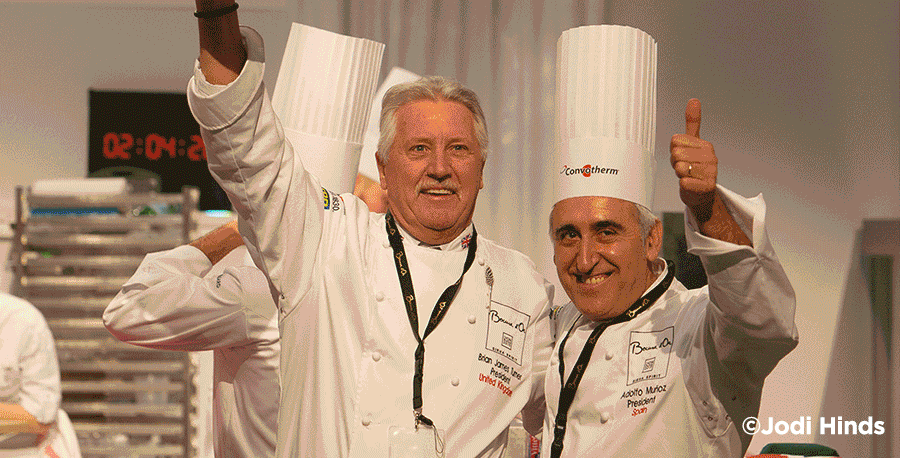 Latest News:
Springboard's FutureChef crowns 2019 winner
recipes
Shopping List
Serves 4
30g/1oz butter, softened
1 tbsp horseradish sauce
110g/4oz cream cheese
450g/1lb smoked trout fillet, skinned
salt and freshly ground black pepper
2 tbsp lemon juice
1 tbsp chopped fresh dill
3 tbsp olive oil
1 tbsp chopped fresh chives
1 baby gem lettuce, quartered
¼ cucumber, diced
4 slices sourdough, toasted, to serve
How to Create the Dish
Place the butter, horseradish, cream cheese and belly part (approximately half) of the trout fillet in a bowl and mix well. Season with salt, pepper and one tablespoon of the lemon juice.
Break the remaining trout into flakes and fold into the cream cheese mixture along with the dill.
Mix the olive oil, remaining lemon juice and chives together to make a dressing and season with salt and pepper.
Arrange the lettuce and cucumber on plates, drizzle with the dressing and serve with the pâté and toasted sourdough.