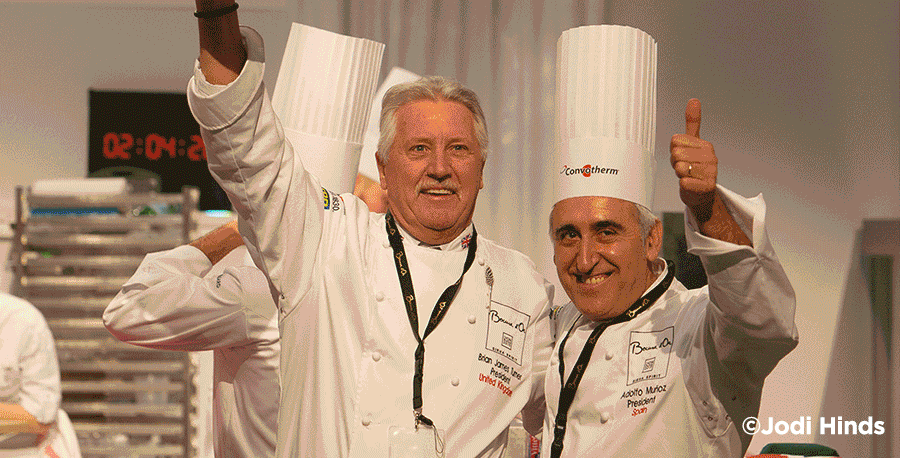 Latest News:
Springboard's FutureChef crowns 2019 winner
Shopping List
Serves 4
2tbsp olive oil
25g/1oz butter
1 sprig fresh thyme
1 crushed clove garlic
1 medium onion, finely chopped
2 carrots, cut into 5mm/¼" dice
2 sticks celery, cut into 5mm/¼" dice
1 head of fennel, cut into 5mm/¼" dice
1.2l/2pts chicken stock
25g/1oz macaroni
1 medium potato, peeled and cut into 5mm/¼" dice
1 courgette, finely diced
4 tomatoes, deseeded and finely diced
2 roasted chicken thighs
2tbsp freshly grated parmesan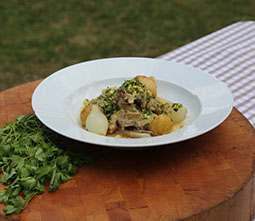 How to Create the Dish
1. Heat a sauté pan until medium hot, then add the oil and butter and when just melted, add the thyme and crushed garlic and sweat for 1 minute.
2. Add the onion, carrot, celery and fennel and cook for 5 minutes until just softened but not coloured at all.
3. Add the stock and bring up to the boil, then simmer gently for 10 minutes.
4. Add the macaroni and return to a simmer, then add the potato and cook for another 10 minutes – by now all the vegetables and pasta should be nearly cooked.
5. Add the courgette and tomatoes and simmer while you remove the skin from the chicken, debone and cut the meat into 5mm/¼" dice.
Add the chicken to the soup and heat through, then season to taste and stir in the parsley. Serve with the grated parmesan