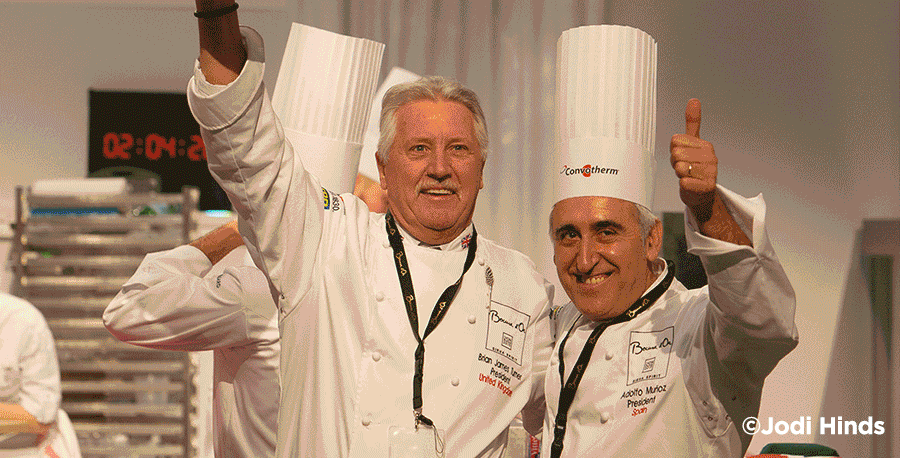 Latest News:
Springboard's FutureChef crowns 2019 winner
news
For one night only great friends James Martin and Brian Turner will face off, cooking live on stage and sharing tips and tricks of the trade. The first half will feature Classical cooking vs Modern, Brian doing the Classical and James the modern. The evening will conclude with a cook off competition between the two of them where they will be presented with a bag of ingredients (not previously seen) and will cook dishes using all the ingredients provided. Christa Ackroyd, from B.B.C. Look North will host the evening and the audience will have the opportunity to ask questions.
Every penny made will go to Weston Park Cancer Hospital, The Cavendish Centre and Anthony Nolan.