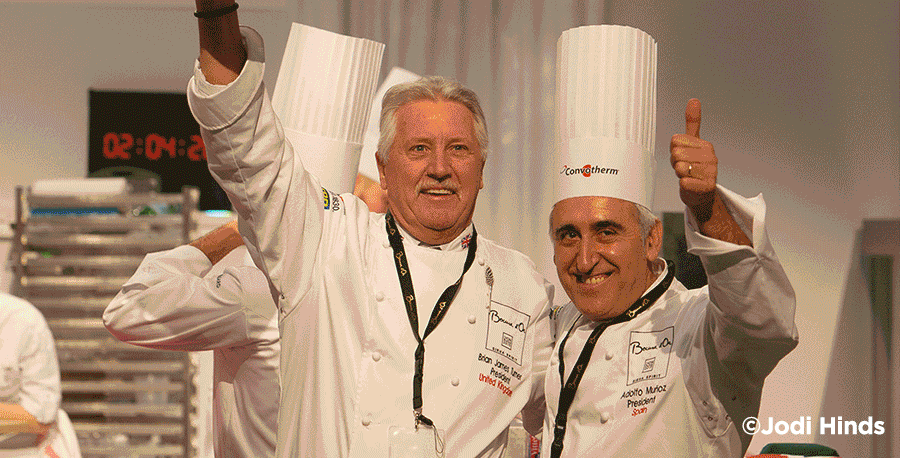 Latest News:
Springboard's FutureChef crowns 2019 winner
recipes
Shopping List
Serves 4
2 tbsp oil
55g/2oz butter
4 x grey mullet fillets, pin-boned
12 cooked new potatoes, cut into small dice
180g/6oz brown shrimps
salt and freshly ground black pepper
1 bunch fresh tarragon, chopped
1 tbsp chopped fresh parsley
4 tbsp olive oil
½ lemon, juice only
How to Create the Dish
Heat the oil and half the butter in a frying pan.
Put the fillets skin-side down in the pan and cook only on one side, basting regularly, until cooked through.
In a clean pan melt the remaining butter and cook the potatoes until golden-brown.
Add the shrimps to the pan, season with salt and pepper and add the tarragon and parsley.
Add the olive oil and lemon juice and mix through.
Take the skin off the fish.
To serve, spoon the potatoes and shrimps onto a plate, saving one tablespoon.
Lay the fish on the potatoes, top with the remaining potatoes and shrimp and pour the remaining pan juices over the top.