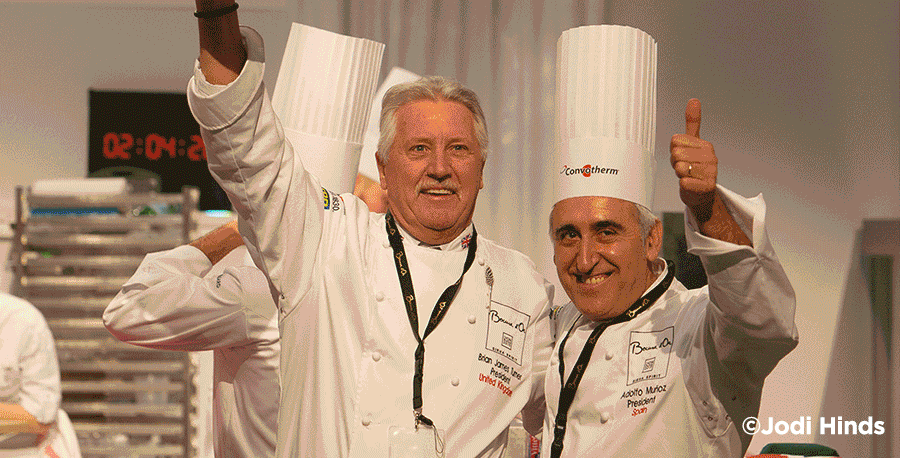 Latest News:
Springboard's FutureChef crowns 2019 winner
recipes
Shopping List
Serves 4
4 tbsp caster sugar
4 tbsp elderflower cordial
250g/9oz gooseberries, topped, tailed and halved
200g/7oz ginger biscuits
400ml/14fl oz double cream
elderflowers, to garnish
How to Create the Dish
Put the sugar, cordial and gooseberries into a pan and cook gently until just soft. Remove from the heat and allow to cool. Set aside a few gooseberries to use as decoration later.
Crush a quarter of the ginger biscuits into fine crumbs, and break the remaining biscuits into small pieces.
Put half the gooseberries in a food processor and blend, then set aside.
Put the rest of the gooseberries in a bowl and mix with the broken biscuit pieces.


Spoon the gooseberry and biscuit mix into four martini glasses.
Whisk the cream until soft peaks form when the whisk is lifted. Carefully stir in gooseberry purée and then add it to the glasses.
Sprinkle the biscuit crumbs over the top and decorate with elderflowers and reserved gooseberries.