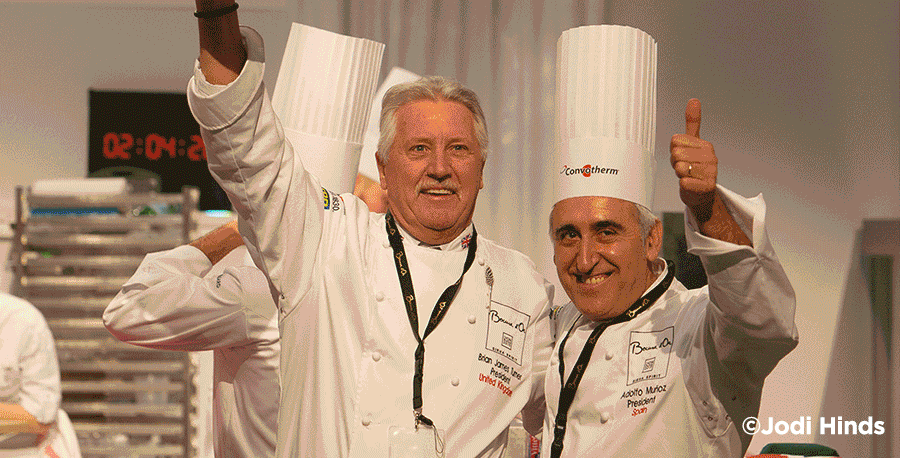 Latest News:
Springboard's FutureChef crowns 2019 winner
recipes
Shopping List
Serves 2
For the vinaigrette
½ tsp Dijon mustard
2 tbsp white wine vinegar
4 tbsp olive oil
4 tbsp groundnut oil
For the Marie Rose sauce
4 tbsp mayonnaise
1 tbsp tomato ketchup
splash of brandy
1 tsp horseradish sauce
squeeze lemon juice
For the crab
1 boiled crab, white and brown meat separated
2 little gem lettuce, shredded
¼ cucumber, peeled, deseeded and diced
½ avocado, diced
4 tomatoes, deseeded and diced
sea salt and freshly ground black pepper
fresh micro herbs, for garnish
How to Create the Dish
Whisk together the ingredients for the vinaigrette.
Stir together the ingredients for the Marie Rose sauce.
Add the brown crab meat to the Marie Rose sauce.
Mix half the white crab meat with one tablespoon of Marie Rose and a splash of vinaigrette.
Mix the lettuce, cucumber and avocado together. Add all but one tablespoon of the vinaigrette.
Put the salad in martini glasses. Put the white crab and Marie Rose mix on top. Pour the remaining Marie Rose sauce over.
Season the tomatoes and mix with the remaining vinaigrette, then spoon over the cocktail.
Decorate with micro herbs and serve.